The wait is over...​Your New ADHA Online Store has arrived with comfort and style. Sport your ADHA branded lifestyle gear from practice to active to home. Show off your ADHA community pride! New Brand, New merch, New Store! Shop now at: www.adha.org/store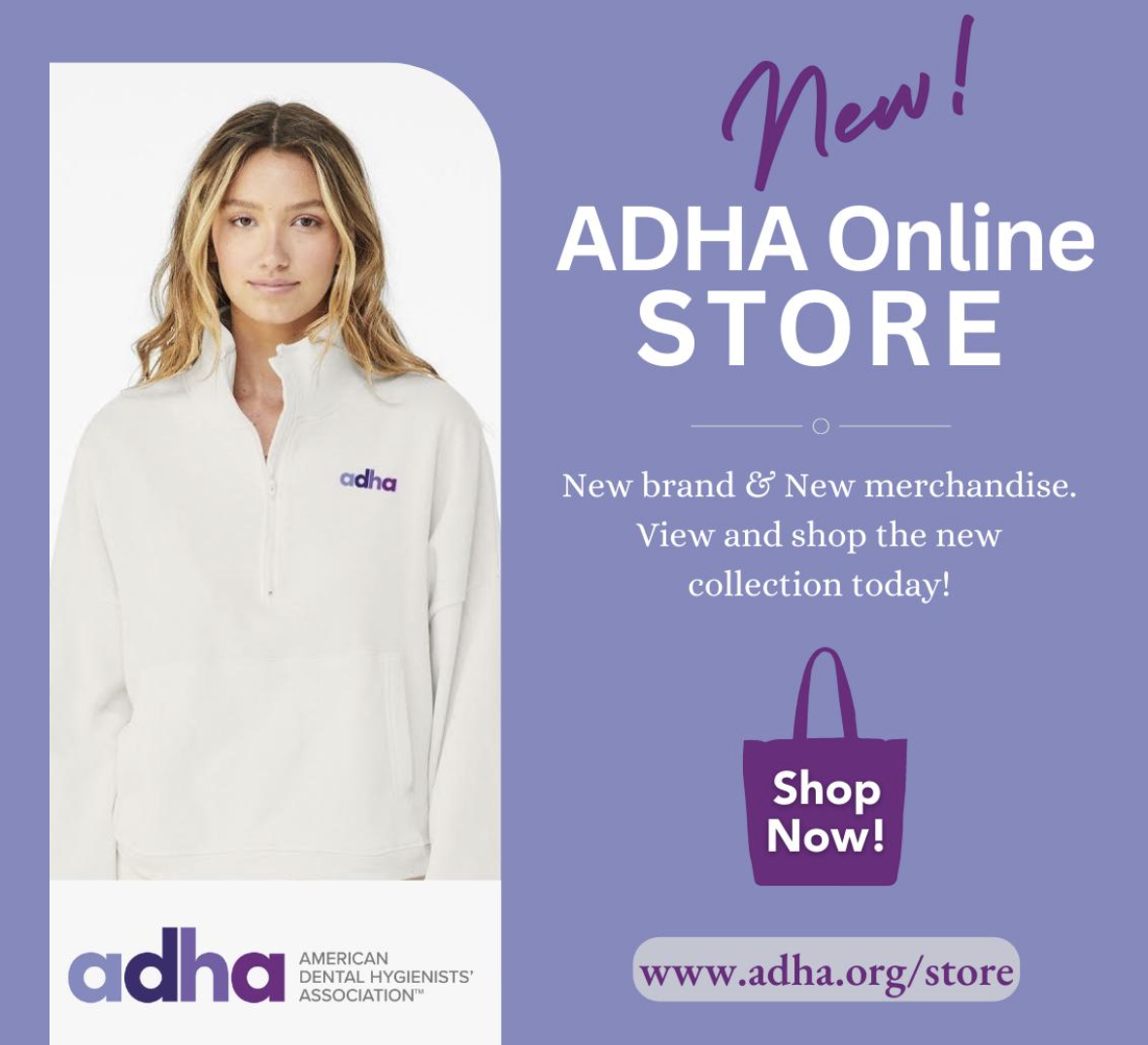 Cindy Vigil & Valoree Althoff have been selected as inaugural members of the ADHA Professional Fellows Program. They can now add to their signature the designation of "FADHA" that this exclusive membership bestows upon them.
ADHA Fellows must have demonstrated an impressive level of commitment to their education and to advancing the profession. As a Professional Fellow of the American Dental Hygienists' Association, Cindy & Valoree will represent the highest level of ADHA membership.
The inaugural class of Professional Fellows will be recognized at the ADHA 2023 Annual Conference in Chicago. Cindy & Valoree are thrilled to have been selected for the honor of ADHA Fellow and are grateful to all those who have helped and advised them over the years!
Congratulations Cindy and Valoree!
​CE Smart Tracker files all your CE credits, transcripts and certificates so when you need them - voilà! All in one place. CE earned through ADHA is automatically added. Earned it elsewhere? Upload your certificates! It's free for ADHA Members. Check it out today at: http://ow.ly/RrJt50N2lCl
Click below to donate or make payments to NMDHA!