​CE Smart Tracker files all your CE credits, transcripts and certificates so when you need them - voilà! All in one place. CE earned through ADHA is automatically added. Earned it elsewhere? Upload your certificates! It's free for ADHA Members. Check it out today at: http://ow.ly/RrJt50N2lCl
STEM In Smiles, a new exhibit at Explora in Albuquerque, features Dental Hygiene as well as New Mexico's own Elmer Gonzalez RDH, MBA, Ph.D.
STEM (Science Technology Engineering Mathematics) connects teens to careers in science, including dental hygiene.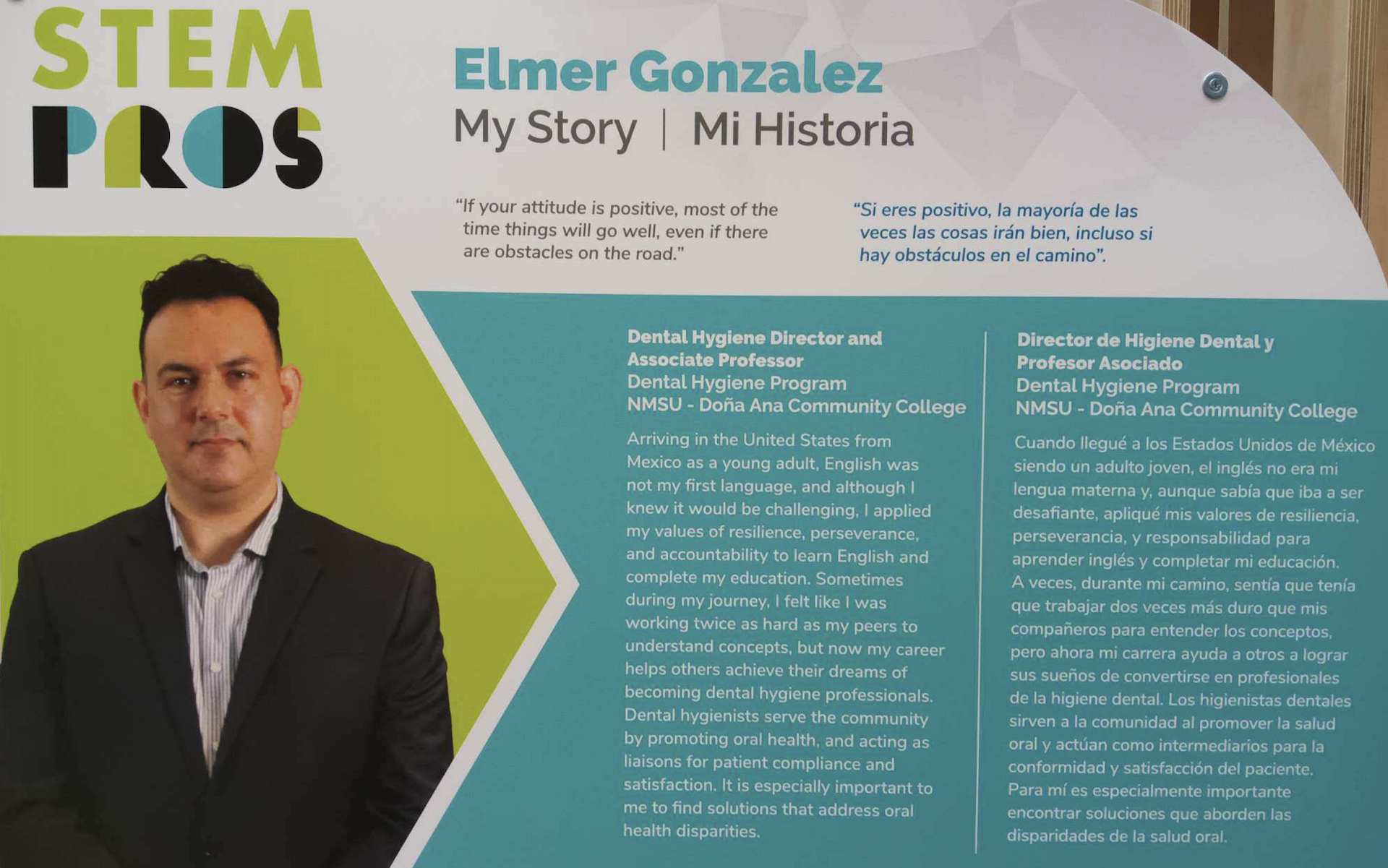 The New Mexico Board of Dental Health Care ("Board") will hold a rule hearing on Friday, April 14, 2023, at 8:30 a.m. Following the rule hearing, the Board will convene a regular board meeting to adopt the rules and take care of regular business. The rule hearing and board meeting will be held at the Regulation and Licensing Department at 2550 Cerrillos Rd, Santa Fe, NM 87507 in the Rio Grande Conference Room.
The rule hearing and subsequent Board meeting will also be held virtually via Webex.
The agenda for the meeting will be posted on the Board's website at least 72 hours prior to the meeting.
Attendance offered in person or virtually.
Join information and all other information pertaining to the meeting can be found on the
Board's website.
Click below to donate or make payments to NMDHA!