Program

New Mexico Dental Hygienists' Association
35th Annual Scientific Session and General Membership Meeting
Together We Are Unstoppable

October 27/28, 2023
---
Friday, October 27, 2023
7:30 - 8:15
Check in, Breakfast, Exhibitors
---
8:15 - 8:30
Welcome from NMDHA President Jaimie Meihaus
---
8:30 - 10:30
Track 1
Local Anesthesia in Dental Hygiene Practice: New and in Review
This course will review the phamacology of local anesthetics and vasoconstrictors, medical history evaluation, dosing of loca anesthetics, anatomica structures, avigational approaches necessary to troubleshoot injection progems, and a review of local and systemic coplications related to the administration of loca anesthetics.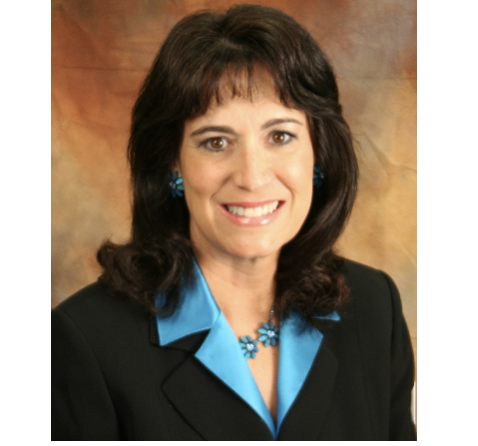 Demetra Logothetis
Demetra Logothetis, RDH, MS is Professor Emeritus at the University of New Mexico, Dept. of Dental Medicine. A graduate of the University of Missouri-Kansas City, KS, she joined the faculty at the University of New Mexico in 1986, and became the Director of the Dental Hygiene Program in 1996, serving as director for 16 years.
During her tenure at UNM, she has successfully led the effort at UNM to elevate the Associate of Science in Dental Hygiene program to an entry-level Bachelor degree program. She also was responsible for co-developing a Master of Science Degree Program in Dental Hygiene at UNM.
Professor Logothetis has published several articles in various dental journals and has written and published five dental hygiene textbooks, including Local Anesthesia for the Dental Hygienist (3 editions), Elsevier Publishing.
Over the years, she has received many prestigious awards from her alma mater, ADHA, and UNM. In addition, she has served in leadership positions on many local and national boards and committees. She currently is teaching part-time at UNM and teaches local anesthesia certification courses across the country.
---
8:30 - 10:30
Track 2 - Student Session
Effective Communication & Perfect Patient Experience
Sponsored by Pacific Dental
Problem solve several challenging, yet common patiet scenarios in the office. Interactive breakout sessions will work through several patient case studies.
Delete pic below & replace w/ Angela's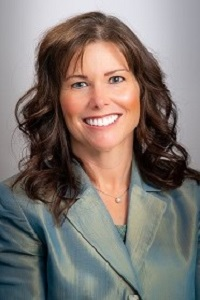 ---
10:00 - 11:00
Break and Exhibitors
---
11:00 - 12:00
Nanotechnology: The Journey of a Masters in Dental Hygiene and Beyond
Researching products for clinical use is common for dental hygienists. Suggesting and promoting products that are both saf and effective for our patients is important when considering recommendations. Jennifer will discuss research opportunities specifically for dental hygiene professionals that should eventually expand terminal degree options for dental hygiene colleagues.
Jennifer Carranza, BSDH, MSDH, DA, EFDA
Jennifer Carranza is the lead researcher for the Bio Nano Group, Center for High Tech Materials, researching nanotechnology for application in dental sciences. She is a UNM graduate, works in private practice and is an adjunct faculty at CNM, dental assisting program.
---
12:00 - 1:30
Lunch: Awards - Exhibits Open
---
1:30 - 3:30
Taking Dental Hygiene to the Next Level
This session will discuss easy to implement strategies to ignite your earning potential, improve patient health outcomes, and increase overall job satisfaction. If you're new to dental hygiene or a seasoned hygienist, the topics in this session will give you the tools to transform your career.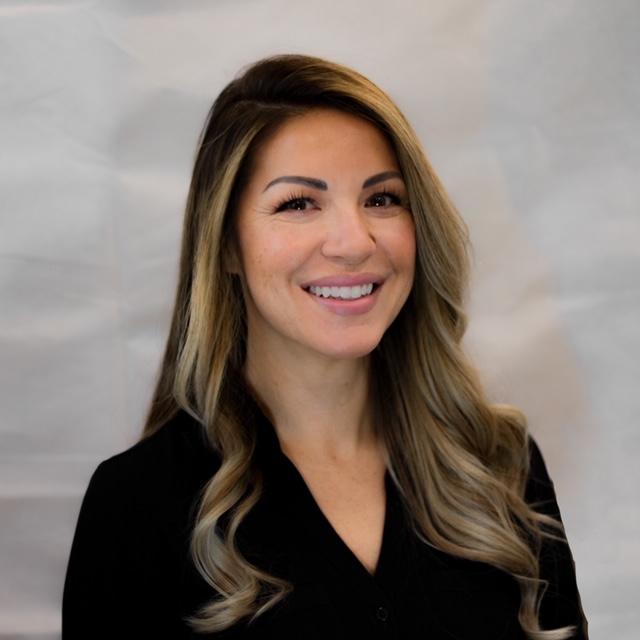 Lindsey Lee, RDH, MS, LPN
Practice Manager for Precision Dental Care and Precision Facial and Body Aesthetics
Lindsey Lee has worked in dentistry for over 20 years in almost every facet of the profession. In addition to dental hygiene, she has worked as a dental assistant, front office manager, dental hygiene educator, and practice manager. Currently, M. Lee manages two dental practices and a medical aesthetics clinic while acting as their lead nurse in each facility. Ms. Lee has always had a passion for teaching as well as helping clinical dental hygienists excel in their profession. Ms. Lee has first-hand knowledge of what is necessary to create a happy, productive team, as well as a fulfilling dental hygiene career. The strategies she uses every day in her office are easy to implement and have shown to improve job satisfaction, self advocacy, teamwork, earning potential, and patient care.
---
3:30 - 4:30
Spanish for the Dental Professional
An overview of Spanish vocabulary and conversational pieces used to interact with our Spanish-speaking patients in a dental hygiene setting.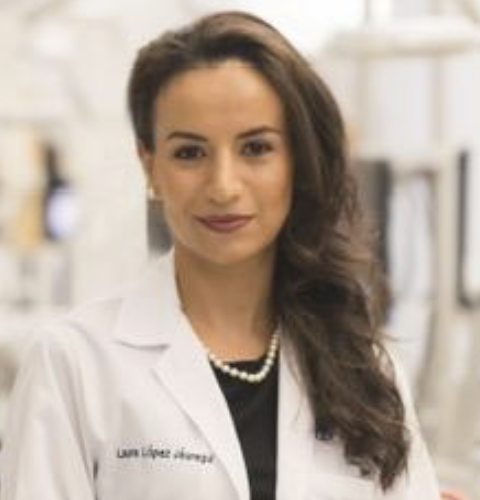 Laura López Jáuregui, DMD
Dr. Lopez was born and raised in México. She completed dental school at UAA in 2011. Following graduation she was accepted into the UAG School of Orthodontics, from which she graduated in 2014.

During the course of her orthodontics studies, she met her husband, an international student from New Mexico who was studying medicine. After four years of dating, they married in 2015 and then moved to the US.

Once in the US, Dr. Lopez realized she left behind not only her country, family, friends, and her language, but also the profession she was so passionate about. Even after all the years of training and effort, she could not practice dentistry in the US. She did not let this get the best of her. She realized this was only part of the journey and with the thoughts of her parents saying, "It will not be easy, but we promise you it's not impossible". She embraced the process to become a practicing dentist in The US. She started taking English as a second language classes in the mornings and evenings at the Santa Fe Community College while working as a dental assistant at La Familia, where the dentists help her with recommendation letters for dental school.

In 2018, Dr. Lopez was accepted into an international program at Tufts University School of Dental Medicine in Boston Massachusetts where she earned her Doctor of Dental Medicine Degree, Student Class of 2020.

Now she has come back to Santa Fe, NM where her husband owns his own Family Medicine practice, and she is practicing dentistry of course at La Familia the place where she can give back to the community.
---
3:30 - 4:30
Educators' Meeting
Something here??
---
4:30 - 6:30
Social: all registrants invited
Wind down and catch up with friends and colleagues after a day of learning!
---
---
---
Saturday, October 28, 2023
8:00 - 8:30
Breakfast, Exhibitors
---
8:30 - 10:00
Chinese Tongue Diagnosis

The tongue is talking; do you know what systemic secrets it is revealing? The tongue is a diagnostic source of systemic conditions. Incorporating the Chinese Tongue Diagnosis/CTD with a comprehensive medical history, dental professionals can help their patients become advocated for their systemic Health while also improving their oral health.
This course is an introduction to Chinese Tongue Diagnosis/CTD. Join Biologic Dental Hygienist Lani McBeth, in this content-rich course reviewing the tongue anatomy, discussing the history of the CTD and the map of the organ system as it relates to tongue anatomy and the essential steps used in a comprehensive Chinese Tongue exam. Attendees will leave with renewed insight into the oral-systemic connection and the significant role
Speaker pic below
Lani McBeth, BSRDH, RDH, EFDH
Lani McBeth is a Prevention Strategist, Clinician, Speaker, Author, and CEO of OWL: The Oral Wellness Link. She attended The University of Northern Arizona and received her BS in Dental Hygiene and her license as an Expanded Functions Dental Hygienist. Advanced learning has driven her to pursue education in business development, medical/dental coding, holistic/biologic dentistry, and nutrition. In her educational pursuits, she has found a balance in using Western and Eastern Medicine when working to find the oral-systemic link. She has received many honors including the Hygienist of the Year in Arizona and the 2023 Sunstar Award of Distinction
Recipient as a Full Time Clinician.
---
10:00 - 10:30
Break and Exhibitors
---
10:30 - 12:00
Oral Cancer Screening: it's More than Grasping the Tongue
The consequences of an incomplete Oral Cancer Screening, delayed referrals and inadequate documentation can result in an increased risk of liability, delayed diagnosis, and worst-case scenario a life lost. Join Susan to discuss the etiologies, additional risk factors, the signs and symptoms associated with oral and oropharyngeal cancer, and components of a comprehensive visual and tactile, extraoral, and intraoral evaluation, including the oropharyngeal evaluation.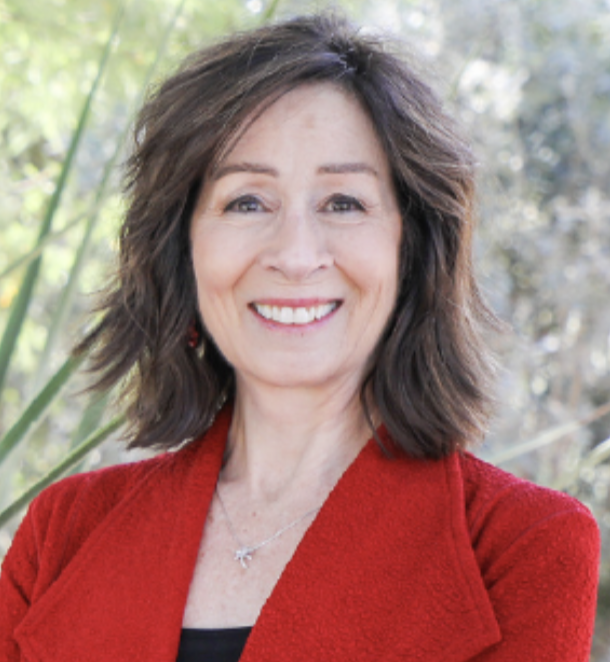 Susan Cotten, BSDH, RDH, OMT
Susan Cotten is the founder and CEO of Oral Cancer Consulting. She developed the "Cotten Method", a dental oral cancer office system and method of screening. Susan works with dental hygienists and dentists to increase their confidence in screening, reduce the risk of liability, and increase early detection. Susan is the Dental Workforce Lead for the Alliance for HPV Free Colorado, an RDH Advisory Boar member with the Oral Cancer Foundation, and a 2018 Sunstar RDH Award of Distinction recipient. She has organized countless free oral cancer screening events. On a personal note, she loves watching college football, walking the beaches of Hawaii, and is a former country dance compitor.
---
12:00 - 1:00
Lunch - Raffle - Exhibits Open
---
1:00 - 2:30
Meeting, Elections, & Installation
---
2:30 - 4:30
"Oral Cancer" continued
---
---
---
Jaimie pic here
Jaimie Meihaus
NMDHA, President
Jaimie message here.
---
---
---
2022 -2023
Officers / Trustees
| | |
| --- | --- |
| President | Jaimie Meihaus |
| President-elect | |
| Immediate Past President | Kayla Gallegos |
| Vice President | Christie Baca-Garcia |
| Secretary | Vivian Barker |
| Treasurer | Lexy Maurer |
| HDDHS Trustee | Cathy Sovereign |
| TRDHA Trustee | Valoree Althoff |
| NMDHA Southern Component Trustee | Becky Graves |
Delegates
| | |
| --- | --- |
| Delegate Chair | Kandice Lewis |
| Delegate | Cindy Vigil |
| Alternate Delegate | Jaimie Meihaus |
ADHA District IX Director
Joanna Allaire
Council Chairs
| | |
| --- | --- |
| Administration | Jaimie Meihaus |
| Education and Research | Kaylal Gallegos |
| General Membership Meetings | Christine Nathe |
| Member Services | Justine Ponce |
| Public Relations | Cindy Vigil |
| Regulation and Practice | Barbara Poser |
| Nominating Committee | Kayla Gallegos |
Regulation and Practice Committee
| | |
| --- | --- |
| Committee Member | Kelly Valdez-Ayres |
| Committee Member | Cathy Sovereign |
PR Committee Members
| | |
| --- | --- |
| Committee Member | Vivian Barker |
| Committee Member | Kelly Valdez-Ayres |
| Committee Member | Santana Baca |
Member Services Committee
| | |
| --- | --- |
| Committee Member | Barbara Posler |
HYPAC
| | |
| --- | --- |
| HYPAC Chair | Christie Baca-Garcia |
| HYPAC Treasurer | Valoree Althoff |
| HYPAC Director | Erik Smith |
| HYPAC Director | Kelly VAldez-Ayres |
| HYPAC Director | Trang Lucero |
NMDHA ADHA IOH Foundation Liaison
Kelly Valdez-Ayres
Parliamentarian
Barbara Posler
Volunteer Coordinator
Kitty Rivera
---
---
---
Please support the HYPAC Raffle
Drawing to be held Saturday, October 28, 2023
Need not be present to win.
The NMDHA HYPAC supports candidates whose political principles
promote the highest quality oral health initiatives for the citizens of New Mexico.
Mail donations can be sent to NM HYPAC:
Valoree Althoff, RDH, HYPAC Treasurer,
5 Road 3779 Farmington, NM 87401
---
---
---
Institute for Oral Health
The ADHA Institute for Oral Health awards thousands of dollars each year to dental hygiene students for educational needs (Scholarships), to those expanding the field of dental hygiene (Research Grants) and to dental hygienists to provide oral health care and education to those in their communities (Community Service Grants). Please be generous in donating to IOH.
For more information, visit the IOH table
---
---
---
Awards/Recognition
ACCESS TO CARE
2003 Nutan Patel
2004 Jan Bryant
2005 Cindy Lakin

DH OF EXCELLENCE
2000 Glenelle Butler
2003 Becky Davis
2004 Judy Peterson
2005 Jan Walsh
2006 Marge Louck
2007 Barbara Posler
2008 Pamala Morris
2012 Ermelinda Baca
2015 Jolene Vandolah
2019 Christine Nathe

FUTURE LEADER
2007 Diana Chapman
2014 Esther Villers

TRAILBLAZER
2005 Valoree Newton Althoff
2005 Lisa Snyder
2005 Ani Humberson
2005 Jennifer Archuleta
2007 Anne Scott
2015 Amos King
2015 April Polichette
2015 Maya Mascarenaz
2016 Marla Mc Beth Scott
2015 Tammy Sanchez
OUTSTANDING MEMBER
2003 Gigi Chinsci
2004 Kitty Rivera
2005 Billie Driscoll
2006 Jane Dehner
2007 Charlene Schuyler
2009 Mary Kaye Vigil
2010 Lucia Delgado
2017 Elmer Gonzalez

NMDHA LIFE MEMBER
1964 Irene Navarre
1996 Glenelle Butler
2000 Barbara Posler
2005 Jan Warren
2017 Mary Kaye Vigil

MENTOR OF THE YEAR
1998 Doris Baker
2000 Katrina Magee
2005 Evelyn Hobbs
2017 Sherry Paxson

NMDHA SPECIAL RECOGNITION
1999 Barbara Posler
2000 Lisa Esparza
2002 Norma Sommers
2006 Paul Edwards
2007 Cindy Vigil
2019 Elmer Gonzalez
---
---
---
Past Presidents
This list represents years of hard work and dedication to the Dental
Hygiene Profession. We would like to thank those that have
donated their time and energy to make advances within our
profession in the state of New Mexico.
2022-2022 Jaimie Maihaus
2021-2022 Kayla Gallegos
2020-2021 Diana Aboytes
2019-2020 Valoree Althoff
2018-2019 Elmer Gonzalez
2017-2018 Elmer Gonzalez
2016-2017 Cindy Vigil
2015-2016 Cathy Sovereign
2014-2015 Lucia Delgado
2013-2014 Mary Kaye Vigil
2012-2013 Stephanie Dominguez
2011-2012 Valoree Althoff
2010 -2011 Sasha Gilbert
2009-2010 Josalyn Sewell
2008-2009 Joy Horn
2007-2008 Ginny Berger
2006-2007 Cindy Purdy
2005-2006 Kelly Valdez-Ayres
2004-2005 Carol Hanson
2003-2004 Lisa Snyder
2002-2003 Mary Kaye Vigil
2001-2002 Cheryll Lopez
2000-2001 Erik Smith
1999-2000 Jonelle "Kitty" Rivera
1998-1999 Patti Wiseman
1997-1998 Norma Sommers
1996-1997 Lisa Esparza
1995-1996 Doris Baker
1994-1995 Page Kampfe Dine
1993-1994 Cathy Bosiljevac Sovereign
1992-1993 Barbara Posler
1991-1992 Barbara Posler
1990-1991 Gineth (Guy) Yohn Gonzales
1989-1990 Glenelle Butler
1988-1989 Elaine Clark
1987-1988 Barbara Conkey
1986-1987 Sherri Sortomme
1985-1986 Jan Walsh
1984-1985 Sharon Swanson
1984-1984 Dottie Van Hecke
1982-1983 Joan Pacheco
1981-1982 Dale Diewald McManus
1980-1981 Shelly Fritz
1979-1980 Sue Swanson
1978-1979 Jan Jones Warren
1977-1978 Nancy P. Cooper
1976-1977 Donna Houser
1975-1976 Glenna Taylor
1974-1975 Jan Jones
1973-1974 Karen Cameron
1972-1973 Linda Nichols Pitcher
1971-1972 Marion Rollag
1970-1971 Mary Ann Atkinson
1969-1970 Sharolyn Espinoza Johnson
1968-1969 Judee Dunlap Bryant
1967-1968 Jane Eastman Schuman
1966-1967 Karen Shannon
1965-1966 Carolyn Primrose
1964-1965 Louise Campbell
1963-1964 Ann Luff Wells
1962-1963 Marilyn Sheets
1961-1962 Patty Laine
1960-1961 Rhea Myers
---
---
---
Save The Date for Super CE Saturday
Saturday, March 16, 2024
---
NMDHA thanks our sponsors
---
Follow us on Social Media